Manualcircle is set amid a therapeutic, non-clinical environment. It boasts a well-equipped gym, hot and cold sauna pools, steam room and a 50-metre lap pool which patients can use as part of their rehabilitation process.
Manualcircle is conveniently located in the central district of Singapore. It is easily accessible by public transport including the MRT (Clarke Quay station on the North-East line) and buses, with ample parking spaces.
Manualcircle is well located at the central district of  Singapore. It is easily assessable by MRT, buses and ample parking areas.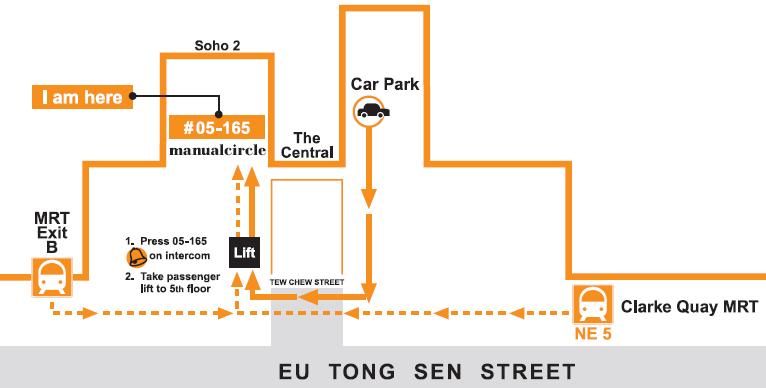 Operating hours:
Monday to Saturday from 8.30 am to 9.00 pm
Closed on Wednesday, Sunday and all public holidays
Strictly by appointment only. Please arrive 10 minutes prior to your appointment.
Clinic Contact Information:

Clinic mobile number: +65 82186880
Address: Soho 2, The Central, 12 Eu Tong Sen Street, #05-165, Singapore 059819
Email: manualcircle@gmail.com
Website: www.manualcircle.coom
Facebook: manualcircle
Co Reg: 53127664C
*Physiotherapy Consultation fees:
First appointment: S$100 (30 minutes, one-to-one session)
Follow-up appointment: S$85 (30 minutes, one-to-one session)
*Cash payments only